Since 1999 we have satisfied customers who have had cotton, polyester and silk fabrics printed.
We print using the sublimation - reactive - pigment and UV printing processes. Simplified, one can say that polyester fabric is used in the advertising industry and cotton (reactive printing) for clothing fabrics. Pigment printing on decorative fabrics has the advantage of short delivery times. In the clothing sector, most of our customers opt for "reactive printing".
15 good reasons for our reactive printing
Our latest innovation: A print job runs through a production line of around 90m in length with seven processing steps until completion.
Therefore, we need at least 120 running metres of fabric to start the printing process.
However, we are currently working intensively on a new IT solution to bundle your orders and thus also be able to offer smaller quantities.
Reactive printing is a printing method with which photorealistic motifs can be applied to cotton textiles in brilliant colour reproduction and with filigree gradients - quickly, individually and to date in unbeatable quality.
In the textile printing industry, photorealistic motifs on fabric are not really something new; very convincing results can also be achieved in sublimation printing, which then, however, only work with polyester fabrics.
Reactive printing, however, offers a number of advantages: We can print on 100% cotton in a durable way and while sublimation prints wash out over time, in reactive printing the dyes penetrate deep into the fibres where they form a strong chemical bond.
The printing process is digital, the printing technology is comparable to a plotter but much larger. We are proud to be able to print on cotton fabrics up to 320cm wide. (For outdoor banners, even 5m is possible)
After printing on cotton, the colours are first activated in a "steamer".
The steamer measures about 4m in height and about 8m in length and is built by the Austrian manufacturer Zimmer. The steamer has the task of steaming the fabric at a temperature of exactly 103.5°C without contact. The colour reacts with the hot steam. (Hence the name reactive printing) Only now do the actual colours really become visible when activated! This is followed by a complex cleaning process in which excess ink is removed by vacuum and washed out in the final step.
Then it is straightened - pulled - tensioned - and rolled up.
But this is where our task as a print service provider ends. We can deliver the printed rolls to you or send them directly to the sewing shop of your choice.
We are happy to make recommendations when it comes to selecting sewing shops.
Even if 210 g/m² is still too light for a textile banner, use our sample folder to decide on the desired weight, feel, washability and UV stability for indoor or outdoor applications. Of course, the favourable price also plays a role. Benefit from favourable prices from 100 running metres! You can see it in our price list through the resulting quantity discounts.
New: as a special feature we currently offer the widest cotton prints with 320cm, last presented at the Heimtex in Frankfurt where we covered a 12m long wall with a cotton textile! In other words, a textile banner made of pure cotton with 205 g/m².
Plant manager Rene Thomas is particularly proud of this.
When it comes to facades, construction fence banners or XXL large surfaces, we have been printing on XXL large tarpaulins, air-permeable MESH mesh vinyl, polyester flags and other outdoor textiles since 1999.
As a unique selling point, our printed awning fabric "Marketta" should also be mentioned here.
You choose a motif, logo or photo for your fabric banner, we take over the print!
And all that at an affordable price. No matter whether motif, logo or image:
We ensure brilliant colour reproduction! Want some more textile? Stoffdruck.com also offers apparel fabrics with your motif.
Our fabric banners and textile banners naturally have a B1 certificate and are therefore flame retardant.
Intensive research in the field of organic and OekoTex certified, skin-friendly fabrics - ask us about it, we are currently testing many new sustainable materials.
Of course, this applies to all our textile banners, regardless of whether you choose a fabric banner made of 210 g/m² or 180 g/m² polyester.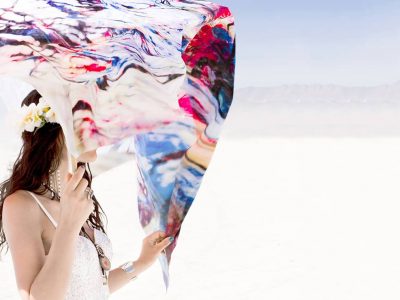 Silk print for artist Pit Ruge Pit Ruge spoke to us before he left for the USA ...
Moin Herr Garcia, kurze Rückmeldung zum Auftrag: Schnelle Lieferzeit, super
Qualität
! Kunde ist außerordentlich zufrieden - ich auch! Vielen Dank, beim nächsten Mal wird wieder bei Ihnen bestellt! Grüße...
Die Hussen sind alle richtig schön geworden! Die
Qualität
ist gut, Form und Farbe auch und es hat sich nichts verzogen. Wir sind sehr zufrieden! Vielen Dank für Ihre Mühe und die Arbeit
Ich bin sehr zufrieden. Herr Thomas hat immer prompt, super freundlich und kompetent reagiert und geantwortet!! Super!
We received the covers last week and are thrilled. Thank you very much for this great work. Mit freundlichen Grüßen / With best regards
Compliments: we are really thrilled with your sample print! The picture looks great with - and without - backlighting. The fabric quality and workmanship are exquisitely suited.