We are here for you Ask us We love fabric printing
We are here for you Ask us We love fabric printing
We are here for you Ask us We love fabric printing
We are here for you Ask us We love fabric printing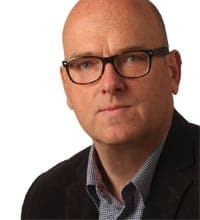 Satisfied customers are our favourite! For this reason, our team at stoffdruck.com is always there for you. No matter whether you have a special request, would like to place an order by phone, or there is a problem with your order. Our team will take care of your request.

We give our best every day for solutions that simply fit you perfectly. To make sure we succeed, we live by our values through and through.
A success story from Baden-Württemberg:PhotoFabrics
GmbH, Textile Engineer Peter Sapper Dipl.-Ing. Textiltechnik (FH) In the backyard of Ludwigsburg's Mathildenstrasse 10/1, the entrepreneurial history of textile engineer and passionate photographer Peter Sapper began in 1994 with a small print shop. The entrepreneur is a typical tinkerer and inventor and thus became a pioneer in large-format sublimation printing 15 years ago. At that time, many customers wanted photorealistic
printing
on large-format banners in short runs, as this task was only something for long runs in conventional processes. Photorealistic
printing
on fabric in runs of less than 10 simply did not exist. The desire was there and Peter Sapper began to convert common industrial machines, such as those from the manufacturer Mimaki, and to equip their print heads with inks that the tinkerer developed together with BASF Ludwigshafen. After several series of tests on the viscosity of sublimation inks and a few clogged print heads, he found the solution. Sapper was then happy to give customers what they wanted: Large format fabric banners, printed almost
photo-realistically
, from a run of just one. This is how his company PhotoFabrics e. K. came into being. Fabrics, by the way, does not stand for factory, but for the English word
fabric
, meaning textile fabric. Over the years, the entrepreneur Sapper was able to bring the small print shop safely through the early years, develop it further in line with the times and transform the backyard business into a busy beehive. Today, there are already seven customer advisors there to advise on questions ranging from how to digitally print a fabric, for example, or whether a carpet can be printed with a photo in 720 dpi, to whether
tablecloths
can be produced with company logos. "Success is where you create benefit." is in short the motto of the stubborn tinkerer Peter Sapper. Often trade fair constructors were irritated by the tight space conditions at PhotoFabrics and then all the more amazed at what can be produced in such a small space. In all the rooms, corridors and in the cellar are the latest printers, calenders or sewing machines. Normally, the large machines are located in factory halls, but Peter Sapper did not want to miss out on the stimulating inner-city atmosphere. Entrepreneur Sapper has also had success with his participation in an industrial company in the Netherlands for printing trade fair or hotel carpets. PhotoFabrics has taken over exclusive distribution for this in Germany. The day-to-day work in the print shop is varied, for example, while the quotation for a company logo on an 8-millimetre deep
carpet
for a complete cruise ship is being prepared, calls come in for a
print
on endless tablecloths. The plant manager is frantically running back and forth because a costume department needs the printed fabrics in Stuttgart as soon as possible. The operation is literally "humming and buzzing". In addition to customers like Nike, Intersport and Hugo Boss, Peter Sapper's customers also include many smaller and medium-sized businesses, because the areas of application for Stroff printing are almost endless: from individual
tablecloths
, silk for clothing, cotton for organic supermarkets to roll-ups with fabric sails. Nowadays, Peter Sapper mainly produces fabrics that are later turned into
tablecloths
, patterned clothing, covers or trade fair banners. Doormats are also in high demand at the moment because PhotoFabrics can print them photo-realistically in-house. Peter Sapper does not want to reveal what he is currently working on, but one thing is certain: he will definitely be printing it.