Baumwollstoff: MILENA EM
Reactive, digital printing
Cushions, curtains, tablecloths, utensils...
Baumwollstoff: MILENA EM
Reactive, digital printing
Cushions, curtains, tablecloths, utensils...
Description
Wir drucken digital auf Baumwolle Halbpanama. Unsere "MILENA" in Panamabindung mit Leinwandoptik und Waffelstruktur hat einen sehr interessanten weichen Griff. Auf der dezenten Struktur werden deine Designs detailliert und originalgetreu in Szene gesetzt.
Halbpanama wird auch häufig als Leinen, Canvas oder auch Softpanama bezeichnet. Wussten Sie schon? Halbpanama ist keine Stoffart, sondern der Name einer Webart!
Notwendigerweise muss er demnach nicht aus Baumwolle bestehen.
At the request of our customers, we also offer a similar fabric in polyester.
New: For opacity, there is also the Blockout fabric. Ask for a sample as well!
This digitally printed cotton fabric is ideal as a base for:
Ideal für individuell bedruckte Vorhänge, Kissen, Gardinen, Vintage Mode, Jacken, Landhausmode
Bedruckte Tagesdecken, Dekoartikel, Textile Tapeten, Bühnenbild , Schaufenster-DEKO, Tischtücher
Ditigaldruck für Taschen, Accessoires, Wohnzubehör, Kostümabteilungen, Fashion, Sommerblazer
Order our fabric sample set or our sample folder with the most popular cotton patterns.
Care instructions
Application
The Half Panama fabric is suitable for:

Fashion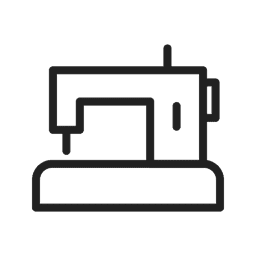 Decoration

Curtains
Upholstery cover

Tablecloths
Weight, available as grammage:
Frequently asked questions
The fabrics are treated with a binder before printing, as with pigment printing. The motif is then printed onto the textile with the help of special inks. The colours react with hot steam and are thus drawn into the fibres of the fabric. The result is convincing with rich colours and sharp details. Textiles printed with this process must be washed after printing to remove traces of the binder and inks.
Advantages
Colours penetrate the fibres
Excellent result on natural fibres
Abrasion resistant, does not wash out
Breathtakingly rich colours
Yes. The fabrics we print on are cotton fabrics - wovens and knits of the highest quality. They are specially made for clothing and woven from American cotton in one of the leading Polish sewing factories. For more information on fabrics click here and for information on knitwear click here.
The unit price for printing fabrics is the price for 1 running metre of printed fabric, regardless of the number of colours used. If you order a larger batch of material (+ 10m and more), you will automatically receive a quantity discount. Depending on the amount of fabric you order, you will receive a discount corresponding to the quantity. For detailed information on quantity discounts and retail prices, please see our price list with the complete fabric overview.
Orders over 50 linear metres of any one fabric type will be charged individually - contact us for a quote.
Insight into the production
Personal advice is important to us! We are happy to be there for you personally and advise you on individual printing requests.